The Personal Preference Test has been used in Modern Bride Magazine, on CNN TV, at Corp. events with companies like Motorola and with individuals, teams, couples and organizations in various parts of the world  since 1986.

The purpose of The Personal Preference Test is for people to be able to access their potential, understand their purpose and develop their gifts so that they will be better able to make meaningful contributions and experience a more abundant life!

We invite you to join with us as you Discover The Real You and learn to master the concepts of visual and verbal communication!

P.S.  For those interested in the BE poem... or other poems... please click "contact us" to the left, send your request, and we will forward it to you!  Thank you!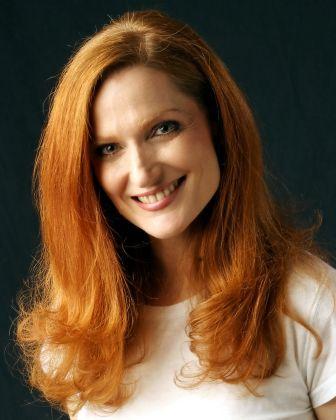 Sherrie Nattrass – Bio

Sherrie Nattrass is a licensed Esthetician and Professional Make-up Artist. She has taught make-up application and advanced skin care techniques nationally and internationally to Cosmetology and Esthetician Instructors.  Her experience includes creating an international make-up line, make-up application for still photography, film, TV and print; for both fashion, as well as commercial applications, in various parts of the United States, Canada, Hong Kong, Taiwan and Hawaii. 

Sherrie has experience working in beauty schools as well as beauty salons.  She has worked as a guest make-up artist at major department stores as well as celebrity events. Her make-over articles have appeared in Modern Bride, Women's Health and Fitness, and other magazines, as well as other national and international publications. She has had a regular transformation feature in the Arizona Republic Newspaper and has been featured on ABC-15's Sonoran Living. 

Sherrie has a passion for raising awareness and supporting individual transformation!  She loves helping people to discover and reach their potential! Her most recent focus has been as a Co - Host of two international internet TV Shows with Dr. John Gray, author of Men are From Mars, Women Are From Venus.  They have 48 hour long shows that offer support in creating better relationships and health.  Sherrie has been interviewed on CNN, hundreds of radio shows, as well as other TV and satellite broadcasts.  She has been a featured speaker for Newsweek and other sponsored health shows and other audiences throughout the United States, Canada, and other parts of the world.  

Sherrie has also created Beauty Boot Camp, was in charge of Make-up & Hair for the Miss Arizona/Miss America Pageant, and was the Empowered Leadership instructor for Corporations including Boeing, University of Phoenix, and for abused & disadvantaged teens in group homes, etc.

Sherrie is the Mother of seven Children, and Grandmother of seven Grandchildren. She has also experienced her own transformation.  Having a career, while juggling the demands of being a Wife and Mother, has given her an understanding of the challenges that many women face. By raising awareness in areas of individual transformation and health, people can gain a new excitement as they experience new levels of living and make more educated choices.  By making better choices they can be healthier and happier! Sherrie brings individuals and audience's information, tools, and the awareness needed to overcome limitations, access personal potential, and live life to the fullest!